For first, Twitter is all blown up. Second, we understand the comfy relationship that Ben and Warner Bros shares (Warner Bros. produced both The Town and Argo) that makes Affleck step into Christian Bale's shoes. That Ben Affleck is a wrong choice to play the caped crusader and that original batman Bale has already refused to be a part of the franchise, makes the sequel of Man of Steel a bat signal for movie goers and batman fans across the globe.
What it means for a frontrunner in Hollywood
Some of the unsparing critics seem to believe that Ben Affleck hasn't been able to do any justice to his acting talents. However, apart from his boyish good looks, Ben found his niche behind the camera when he directed Gone Baby Gone (2007). Today, he stands tall with Oscar winning Argo which is undoubtedly one of the finest of original pieces delivered by Hollywood and kudos to Ben for that! However, that still doesn't make Batman a less risky proposition for Affleck. A role where many front liners in Hollywood like George Clooney, Michael Keaton, and Val Kilmer have been cast, Affleck will have to go beyond his realms of showcase if he wants to better it out.
BTW….We Love Bale
Yeah, This guy has definitely given Batman the much needed edge the punch and panache that kicks in the right kind of sweat and serum that is needed in a Nolan movie for the audience to stay glued to the screen and then on. The Bale magic never failed to work because of an edgy portrayal. Christian Bale brought the always missing dark theme that earlier Batman movies never really reciprocated to. He stepped right into the shoes of Val Kilmer in 1995 and took off on a different stance altogether when Batman Begins opened in the theatres.
It's far from denying that Ben Affleck been cast as Batman involves a high degree of hyperbole and is deemed to meet with some mainstream perceptions of blind Bale fans. However, there's more to the story. Here's how and why:
Ben is no stranger to action films having starred in some of Hollywood's biggest titles like Pearl Harbour, Gigli, and Paycheck where he has depicted his acting range. As a matter of fact, Ben Affleck has already donned the costume of a superhero as Daredevil. Ben is undoubtedly a box office draw with the last releases pouring in $400 million. So, no one can turn down that Affleck's presence in the lead means celebration at the box office.
When you take your position behind the camera, chances are you will come out real fine in front the camera as well. Affleck's sudden turn into being a director has definitely left him with options to explore himself further which is clearly depicted in the way he directs actors in his movies with profound awareness and dedication–and he does it as if it comes to him readily.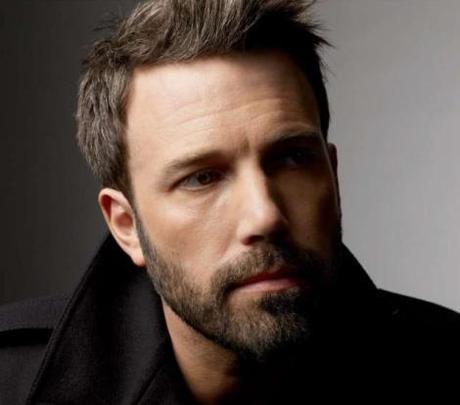 Affleck bagged an Oscar for Good Will Hunting where he penned down some major scenes. I won't be surprised if Affleck directs the franchise of Batman in the near future because this man has got all it takes to do it. He also has the ability to contribute and better a script which is essentially that one thing that makes Batman movies a stellar production. Warner Bros is completely aware of this fact and with Zack Snyder, Ben Affleck's got a real good chance to pull this off just fine. Affleck has always been a success at the box offices and his roles have ushered him a slew of prestigious awards from Oscar to Bafta. In all probability, July 2015 might prove Affleck is perhaps the next best thing after Nolan & Bale to happen to the Batman franchise.
http://humanoidmanipulator.com/wp-content/uploads/2013/08/is-ben-affleck-right-for-batman-ign-conversation_hqdefault.jpg
http://www.tudoemumclick.com.br/wp-content/uploads/2012/12/Christian-Bale.jpg
http://m5.paperblog.com/i/62/627256/ben-affleck-is-officially-batman-L-qbIUsc.jpeg